Short Ribs
Short ribs are pretty much what they say they are: short ribs. While there are a few different cuts which we will go into later they all are basically a short rib bone with some meat on it. Boneless short ribs do exist but that makes no sense to me. Wouldn't it be a boneless chunk of meat and not a boneless rib? Anyway…
Where do short ribs come from?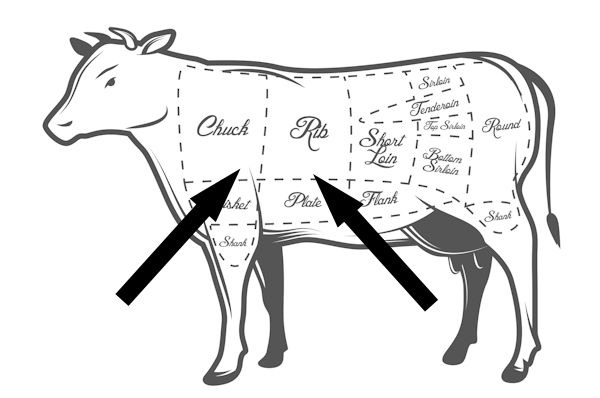 Short ribs can be a bit tricky depending on your butcher. Beef short ribs can come from the chuck, rib, or plate primal. Chuck short ribs are the most common and tend to have a lot of meat on them but they are somewhat tough. Short ribs that come from the rib primal bones are very tender but don't have a lot of meat on them. Plate short ribs have a lot of great meat but are also the fattiest. Depending on what you are planning to do with them should determine what kind of short ribs you get.
Short ribs can also be cut a number of different ways. Most short ribs you see will be about 2-4 inches long and a couple inches across. Flanken style short ribs are cut somewhat thin and usually have 3 or 4 bones in them. These are the two most common cuts but there are also some crazy Korean cuts that involve butterflying the ribs. Unless you have a good Asian market you probably won't find those.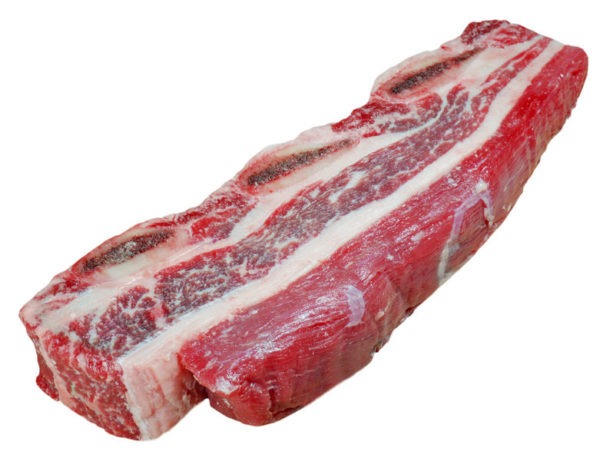 Here are a couple solid guides that go a bit more in depth to the different cuts of short ribs: Chefs Resources – Short Ribs and AmazingRibs – Zen of Beef Ribs.
How to cook short ribs
The cooking method used for short ribs will totally depend on how they are cut. If you have thinner cuts like flanken short ribs I would suggest grilling them. Most Korean style short rib recipes will do well with flanken style ribs. Here is a simple recipe from Traeger Grills for some grilled Korean short ribs.
For a thicker, standard short rib you have to braise them to break down the connective tissue. Most braised short rib recipes I have seen have some sort of red wine braise. Ree Drummond has one that looks pretty awesome and this one from Epicurious looks good as well. You could probably substitute short ribs in most pot roast recipes and turn out a pretty good dish as well.
Where to buy short ribs
Most grocery stores sell short ribs. If the meat department has some helpful clerks and butchers they will be able to tell you what kind of short ribs you are buying. If they can't tell you if they are from the plate, chuck, or rib just move along.
I probably prefer getting short ribs at the local butcher. Generally they will be more helpful and knowledgeable about the short ribs and can get you the cut you want. For a nice braise I would go with chuck short ribs but if I want to grill them the short ribs from the rib primal would probably be better.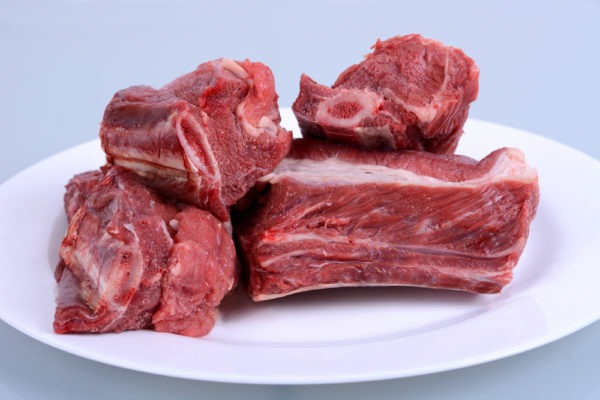 Like what you read? Be sure to share it with your friends and come back tomorrow to learn about another cut of beef.