Top Sirloin Steaks
For Day 13 of 30 Cuts in 30 Days we are moving on to the top sirloin steak. Top sirloin might not get the top billing of a rib eye or a NY strip or some other cuts like that but you would be remiss if you overlook this cut. Top sirloins are available in nearly every grocery store, are fairly inexpensive, and they are a great steak that is very versatile.
Where does the top sirloin come from?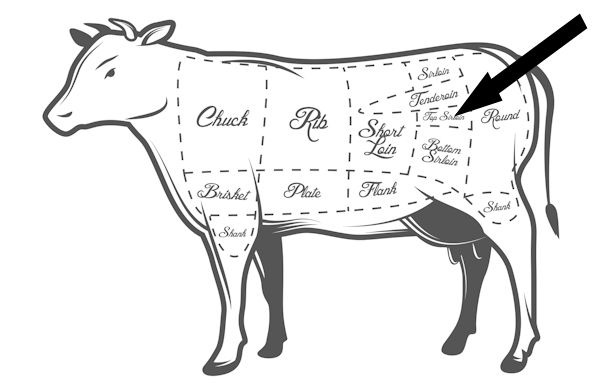 The top sirloin steaks come from the back half of the cattle. Top sirloins come from the loin primal which is also home to the tenderloin and NY strip. These steaks are cut from right below the tenderloin and above the bottom sirloin. These muscles do a decent amount of work so they aren't the most tender steak (like say a filet mignon) but they are definitely tender enough to eat and they have a great flavor.
How to cook a Top Sirlon Steak?
Since the top sirloin isn't a tough cut they tend to do well with high heat, quick cooking. These steaks are perfect for the grill but also do great in a cast iron pan on the stove or with a reverse sear. There isn't a lot of intermuscular fat in a top sirloin so you really don't want to go much beyond medium rare (OK, maybe medium if you twist my arm) with these steaks or you will be left with a somewhat mealy, dry steak. But if you can nail medium rare (about 125 degrees) you will have an awesome steak.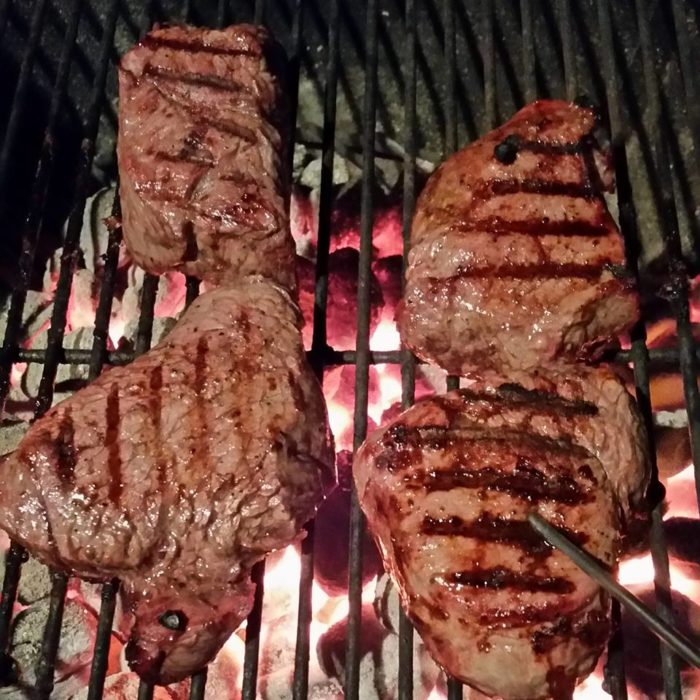 Top sirloins are usually trimmed fairly clean so you won't have a lot of extra fat or gristle to work around. You can pretty much eat everything you see. As far as size you are usually looking between 6-10 ozs per steak so these aren't monsters like a big porterhouse. Top sirloin steaks are also usually very uniform in thickness so the cook very evenly. All that, combined with the affordability, make these steaks perfect for a 4th of July or Memorial Day cookout or any time you have to cook for any type of crowd.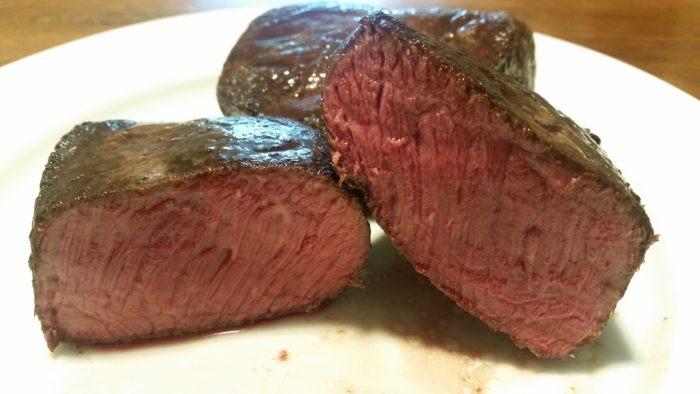 One thing I did recently with some top sirloins is I cooked the steaks straight from frozen. No need to thaw them out, just sear them and finish them in the oven. In the above picture you can see how uniform the color is throughout the steak.
Occasionally I also like to switch things up a bit with my top sirloins and add some Hardcore Carnivore rub. This rub gives the steaks a great color. Top sirloin is also one of the few steaks where a spice rub is sometimes a good thing. Here is what it looks like. Notice the awesome black color on the outside of the steaks.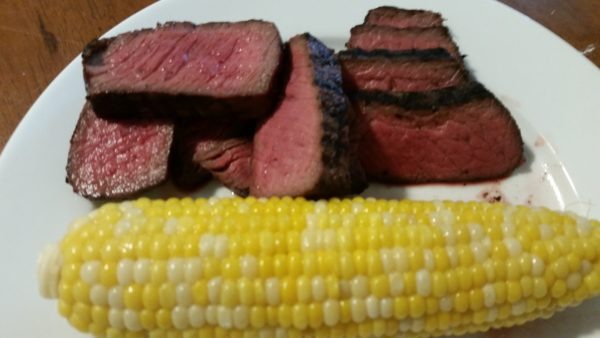 Where to buy Top Sirloins
Nearly ever grocery store you go to will have top sirloin steaks in the meat case. Top sirloins run between $5-8 per pound. At that price you could pretty easily feed most families a nice steak dinner for under $20. You will also be able to find these steaks at most wholesale clubs like Costco or BJs.
If you want to take your steak game up a notch though look for a high quality online retailer. I personally like Snake River Farms steaks. Over the past few months I have eaten probably a dozen of their top sirloins and because of the quality of their meat I like their top sirloins more than a rib eye or NY strip I would get from the grocery store.
Prices change from time to time and they have had some great BOGO deals on their top sirloins in the past but you can usually get a nice top sirloin from Snake River Farms for under $10. It is a bit more than twice what you would pay at the grocery store but it is more than twice as good. They also sell some American Wagyu top sirloins that will run you $15 each if you order 8 or more 8 oz steaks. If you have never tried American Wagyu steaks this is a great one to start with. And use code FREEAFF at checkout and you can get free shipping.
Like what you read? Be sure to share it with your friends and come back tomorrow to learn about another cut of beef.