If you read my post yesterday you know all about Crowd Cow. In a nutshell Crowd Cow partners with small farms to offer high quality grass fed beef to the public. But now they are branching out beyond grass fed beef. They are going all the way across the Pacific to bring you A5 Wagyu Beef.
UPDATE: On Nov 20th CrowdCow.com will be doing another release of A5 Wagyu Beef. It launches at 11 AM ET so don't miss out on this one. Click here and keep refreshing the page. It will sell out quickly so don't miss it. If you want early access to this very limited sale you can make any purchase at CrowdCow.com between now and 8 PM ET on 11/16 and you can gain access the day before it goes live to the public. 
Disclosure: This post is monetized with affiliate links. If you buy something through them I earn a commission which helps support this site and lets me buy more meat so I can write about it. 
Are you familiar with Wagyu beef? If so you can probably stop reading and go enter your email to be notified when becomes available on July 12th at 8 AM. If you aren't familiar with A5 Wagyu beef take a look at this picture: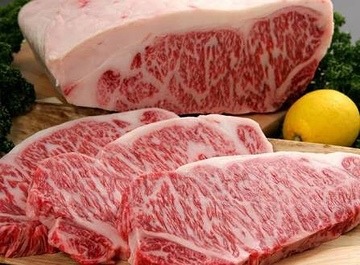 See that marbling? Is that unlike anything you have ever seen from an American steak? If you want to know some of the more technical details, genetics, and some of the regulations that goes into A5 Waguy Beef you can read this great article or you can read a post about grading Wagyu beef I wrote on the subject a while back. That post focuses on American Wagyu which is a totally different thing than real Japanese Wagyu but I do touch on some of the technicalities of Japanese A5 Wagyu.
Anyway, Crowd Cow has partnered with a farm in Kagoshima, Japan which is a city on the far southern end of Japan on the island of Kyushu to bring you some authentic Japanese A5 Wagyu beef. The "A5" refers to the yield of the cattle and the marbling score is above an 8 on a scale of 1-12. Just to give you an idea of how well marbled that is the standard Angus beef you would get at a good steak house probably has a BMS or marbling score of around 2.
Japan severely limits the amount of Waguy beef it exports every year and up until now it was very hard to come by outside of a high end steakhouse in Vegas or NYC. But Crowd Cow has managed to secure a limited amount of beef from a farm in Kagoshima.
You are probably familiar with the term "Kobe beef". Kobe is beef from a specific area in Japan.  Matsuzaka and Miyazaki are a couple other areas that are popular for their high end beef. But Kagoshima is renowned for producing some of the best beef in Japan. The climate is a bit more temperate than the northern islands which produces a more tender meat.
This beef comes from the Kurogewashu cattle or Japanese Black cattle and the bloodlines of this cattle are impeccable. It is pure bred cattle and isn't crossed with Angus cattle or any other breeds.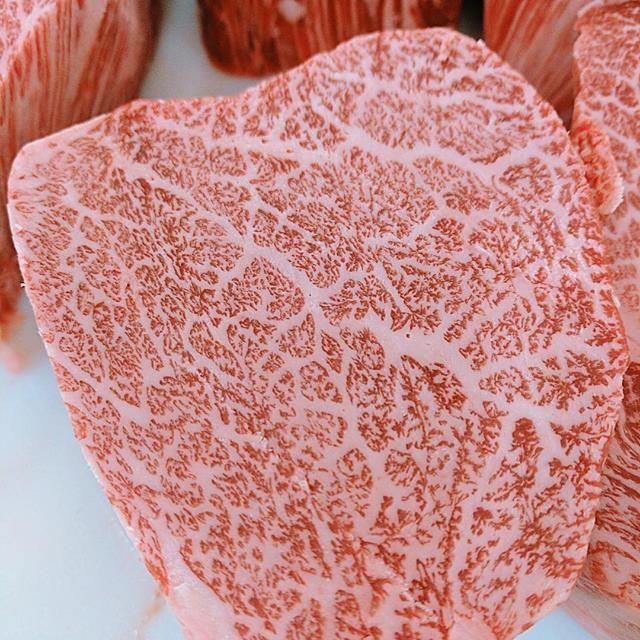 That is about 300 words on a topic that would probably take at least 3000 to properly explain. To boil it all down: This is some of the best beef on the planet. And you can now get some from Crowd Cow.
Crowd Cow will have cuts available like rib eyes, ny strip steaks, tenderloins, and others. They will also have some tenderloin tips and a rib cap strip. That A5 rib cap strip might be the best thing you will ever put in your mouth. Enter your email on CrowdCow.com to be notified when this beef is available.
I don't know what the prices on this beef will be but they will have cuts starting at $79. Generally speaking A5 Wagyu will run around $100-2000 a pound depending on the cut. So this beef isn't expensive but if you have ever tasted A5 Wagyu before you know that it is worth it at least once in your life. The meat melts in your mouth and has a very rich, nutty, buttery flavor that is unlike any other beef you will ever eat.
This A5 Wagyu from Crowd Cow goes on sale on July 12th at 8 AM PT. If you want a head start if you place a regular order at Crowd Cow (go ahead, click this link and order… I will wait….) before July 11th at 5 PM you will get access at 7 AM. I have no idea how limited their supply is but that hour could be crucial if you want the best selection.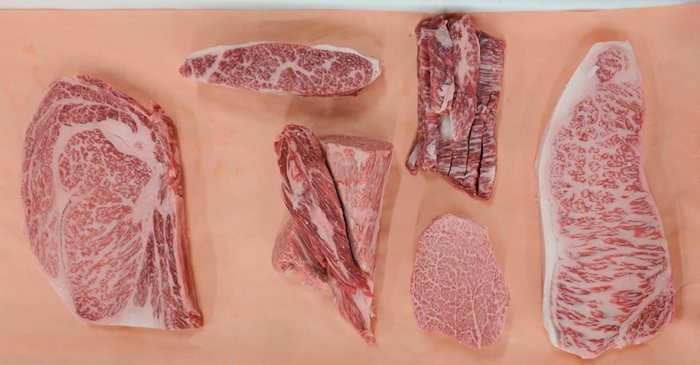 If you have ever wanted to try some authentic Japanese A5 Wagyu beef now is the time. Wipe the drool off your screen and go enter your email on Crowd Cow to be notified as soon as it is available.