Seems like half my Facebook wall is people tagging me in posts about meat or bacon. I hope that doesn't come off as a complaint because I think it is awesome.
Anyway, a friend of mine shared a nice graphic showing smoking times and temperatures for a number of different meats: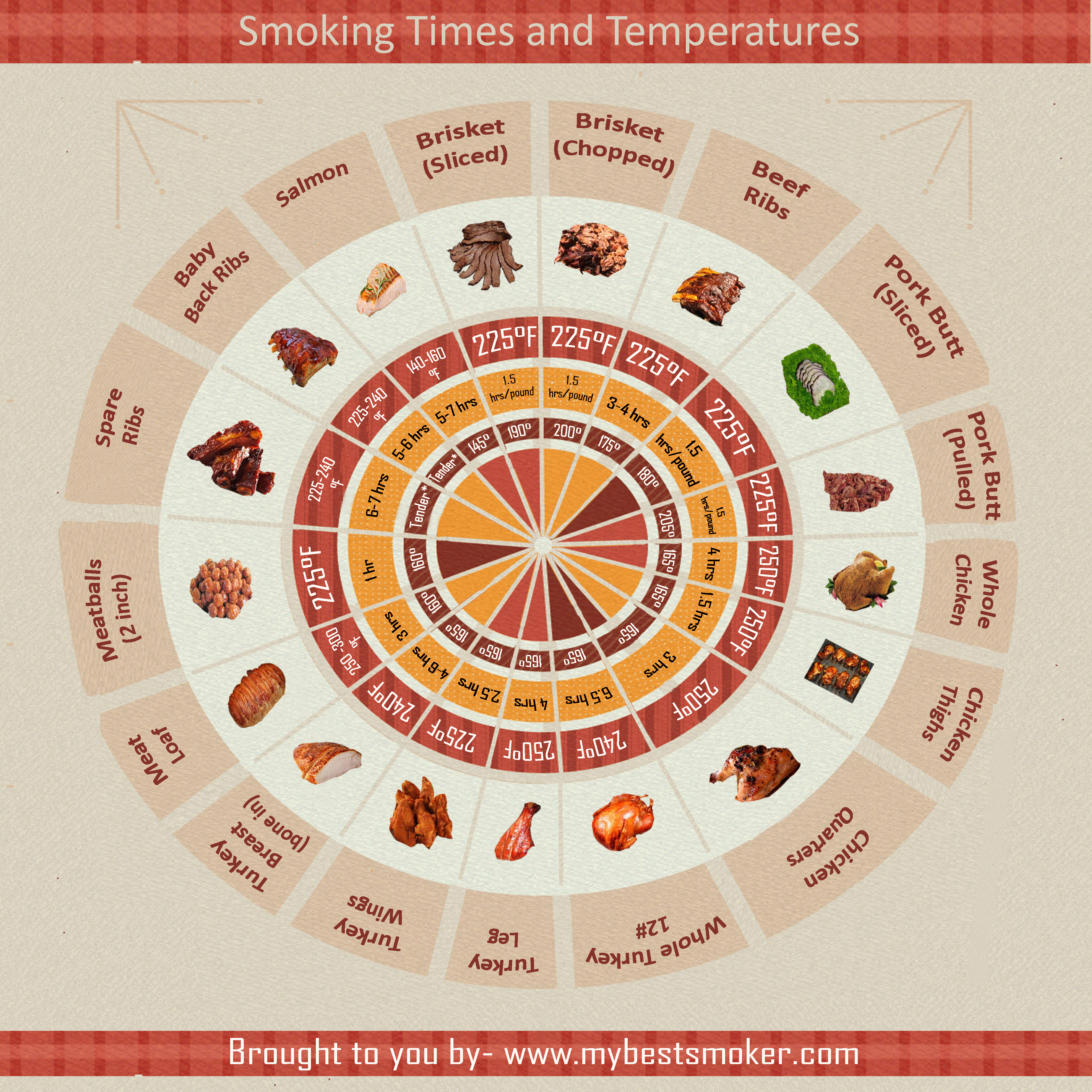 Smoking Times and Temperature by MybestSmoker
This graphic is a great reference for just time and temperature but there are a couple factors I see missing.
1. How much smoke to give the meat – Each meat will need different amounts of smoke for different lengths of time.
2. How much rest time – A brisket or pork shoulder will need a much longer rest time than a turkey leg
I don't claim to be a bbq or smoking expert but if you mess up either of those two factors you can ruin a good cut of meat that is cooked to the right temp. But overall I like this chart. Great information for most backyard bbqers.