Is there really a bacon shortage?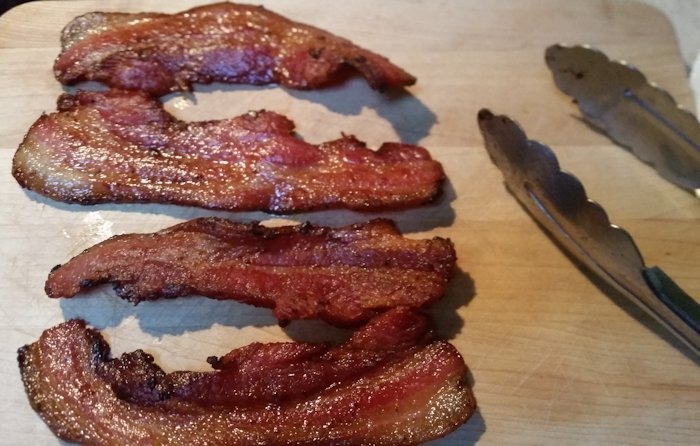 There is an easy answer to this and I won't even make you read the whole post: NO, there isn't a bacon shortage.
You might have seen the news floating around recently that there was going to be a bacon shortage. It has been shared incessantly on Facebook over the past couple days and reported by pretty much every major and minor news outlet.
This "shortage" has been propagated by the Ohio Pork Council. And of course they would put "news" like this out to increase demand, create false scarcity, and so on. I don't blame them at all for doing it either. They even admit they are putting out this information for marketing purposes. But in all honesty they didn't really say anything about a shortage or anyone running out of bacon any time soon. The news outlets saw the news that the pork belly reserves have are down to 17.8 million pounds, down from 35.6 million pounds back in 2015 and turned that into a "shortage".
First off, 17.8 million pounds is nowhere near a shortage. If every pig in the world miraculously died tomorrow there would be cause for concern but more and more pigs are being processed every year. The US produces 75 million pounds of pork belly every week! So the "reserves" are really only .4% of the yearly US pork production. In some ways the reserves are fairly minimal compared to what is being produced so the reserves dropping a bit aren't really cause for concern.
Second, the 17.8 million pounds refers to frozen pork belly. My guess is more and more pork belly is processed fresh from the slaughterhouses rather than frozen and processed later. With improved shipping and processing methods there isn't the same need to freeze pork belly and have it in reserve as there has been in the past.
Has the price of bacon gone up recently? Yeah, it has. Pork belly prices are up 50 cents a pound in the last couple months but that is just a standard function of supply and demand, not a "shortage". It seems that fake news is permeating every aspect of our life. I wish the fake news would just stick to politics and leave our bacon alone! If you want to read a real news story about this check out this great article from the New York Times.
BTW, have you ever made your own bacon? I did for the first time a couple weeks ago and it was amazing. Check out my homemade Kurobuta bacon post for more info. And I will have another homemade bacon update coming in a week or so. It is curing in the fridge right now and will be hitting the smoker next week.