Most steak lovers consider the ribeye steak to be the best steak there is and who am I to argue? Few steaks have the same amount of marbling as a ribeye and few steaks can come close as far as overall flavor and texture. But for some people the ribeye is just a bit too fatty. These people are the ones that will usually order a filet mignon at a steakhouse instead of a ribeye. That doesn't necessarily make them a bad person, it is more just a preference issue.
The filet mignon (cut from the tenderloin) lacks in flavor though. It is a very lean cut and it is very easy to over cook because there is very little intermuscular fat, or marbling, in a filet mignon. But there is a solution!
The Ribeye Filet (also called the eye of ribeye) is an excellent cut that doesn't have all the external fat of a ribeye but there is quite a bit of intermuscular fat. When most people are turned off by a fatty steak it will usually be large chunks of fat on the outside of the steak and not necessarily the marbling. On a regular ribeye there is a lot of fat that surrounds and divides the different muscles of the steak.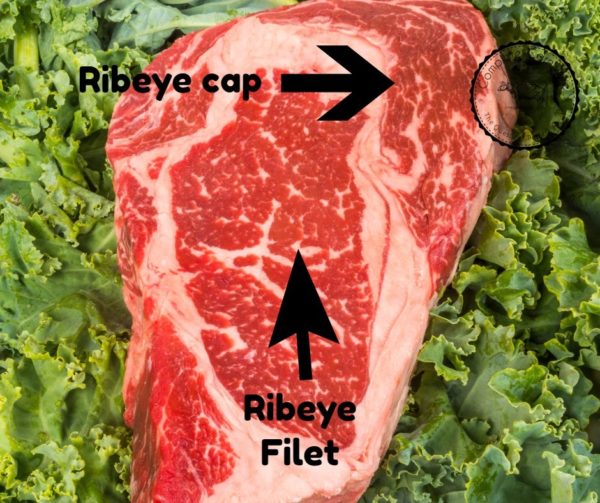 The two main muscles in the ribeye steak are the ribeye cap and ribeye filet. There are some other small muscles that come in to play depending on where the steak is cut (the little one on the left hand side in the middle called the complexus muscle is one of my favorites)  but those are the two main ones. As you can see in the picture there is a lot of fat surrounding those muscles but on the ribeye filet you are basically just getting that big muscle in the middle.
With the ribeye filet you get the tenderness and flavor of a good ribeye steak but without the external fat that might turn some people off. You probably won't find this cut in your grocery store meat case though. I have seen them at Costco from time to time but even that can be hit and miss. Your best bet to get the ribeye filet will be to order online from Snake River Farms. I have eaten these steaks before and they are wonderful. You can even get free shipping when you use code FREEAFF at checkout.
If you are looking for some great steaks for a Mother's Day bbq or a graduation party or something like that these are a great option. Try the ribeye filet as a quality option to a filet mignon and I think you will be impressed.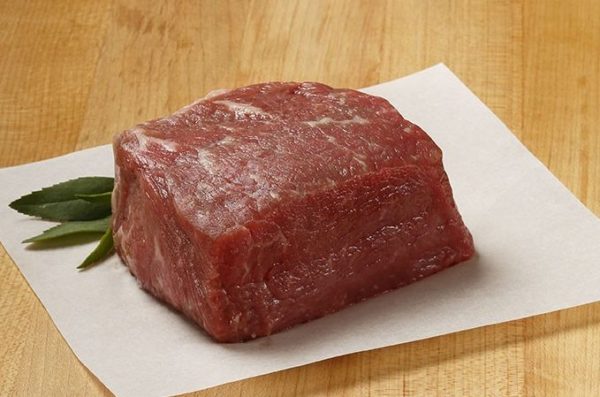 To cook the ribeye filet I would just do a simple reverse sear. Season the steaks with kosher salt and pepper and put them in a 225 degree oven until the internal temperature is right about 120 degrees. Take them out, rest them, and sear them on a super hot cast iron skillet with a bit of oil for about 30 seconds or so per side until you have a nice crust on the steak. These ribeye filets are also awesome on the grill.